Embodiment Retreat
Costa Rica
March 21-28, 2020
At Blue Osa Resort
Let's escape the winter to a jungle beach paradise, with an experienced registered yoga teacher (ERYT) and wildlife biologist as your guide. This is a chance to dive deep and understand your body, your heart, exploring beyond the physical heart, your soul, and yourself. A chance to understand how, through the practice of yoga, you can master yourself.
This week-long immersion is for yogis at every level -- the experienced yogi looking to deepen the practice; the beginner yogi looking for a teacher to breakdown myths and make the practice accessible; and the newly-trained teacher seeking a well of understanding to offer students.
Join me as I return to lead another retreat at Blue Osa, where my yoga teaching experience blends seamlessly with my wildlife biology background, to bring Blue Os's natural wonder into vivid relevance for the yoga practice. Through the study of fragile ecosystems, I learned quickly that balance is essential for any community -- human or wild. At beautiful Blue Osa, set within the incomparable natural rainforest, join me on an adventure through the balance of our bodies, our minds, and our natural world, as we explore the thread that connects it all.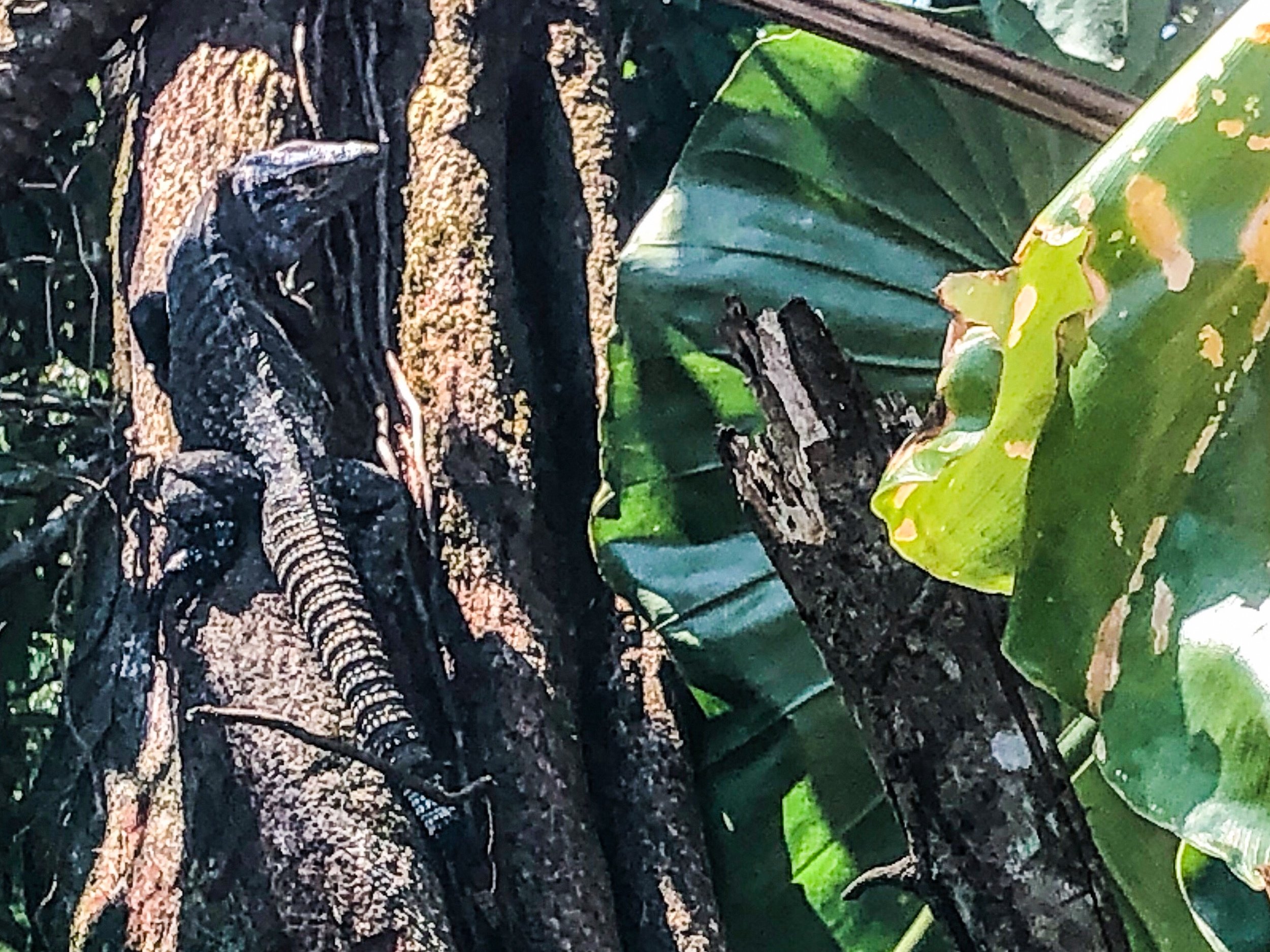 INCLUDED:
8-days and 7-nights of eco-friendly accommodations at a premier Costa Rican Eco-Resort
2-daily yoga classes
Daily guided meditation
Specialized yoga workshops
Miles of secluded jungle beach front along which to walk, run, surf or swim
Delicious farm-to-table meals and a snack each day, using fresh, organic, and locally-sourced ingredients, and fresh bread baked daily.
Free Farm tour
$50 gift certificate towards spa service
Yoga Mats + Props
Daily housekeeping service
Access to an open-air yoga studio
Chemical free lap pool
Wi-fi
Airport transfer from Puerto Jimenez airport to Blue Osa and return
Costa Rican Taxes
OPTIONAL ACTIVITIES (NOT INCLUDED):
Full service spa offerings
Surfing trips & lessons
Boat and fishing adventures
Ziplining
Tree Climbing
Waterfall Repelling
Bird watching and wildlife viewing tours
Horseback riding

EXCHANGE:
Single, double, triple, and quadruple occupancy accommodations are available
Early bird prices start at $1850/person
Early bird registration ends December 31, 2019
- prices do not include airfare
Please email me at ahmed@yogilsoli.com for sign up and or any additional questions - Space is limited!
Cancellation policy: Deposits secure your spot on the trip and are not refundable. Refunds for the balance payments vary depending on timing. For cancellation requests submitted with more than 61 days of retreat date: 100% of total amount (less deposit) will be refunded. For cancellation requests submitted within 31-60 days of retreat date, 50% of total amount (less deposit) will be refunded. For cancellation requests submitted within 30 days of the retreat, no refunds will be given. Exceptions cannot be made for any reason, including weather, injury, illness, or personal emergencies. We strongly encourage you to purchase trip insurance. It is quite inexpensive and is the best way to protect yourself if unforeseen circumstances arise.